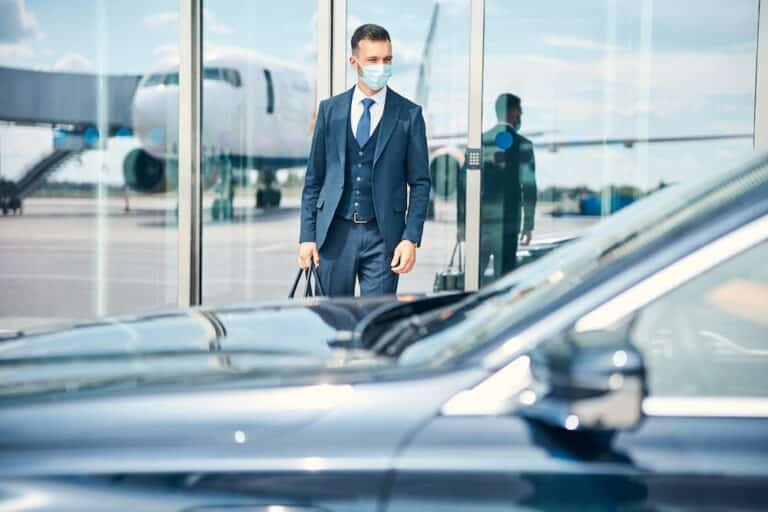 Need to travel to the airport and wondering if you should arrange an airport transfer service? When it comes to parking versus transfers, it's an easy decision. We take a look at the pros and cons of each option.
Airport Parking
Pros
One advantage of airport parking is that you can pack your own car, at your own pace, ahead of travelling to the airport. This means you can take your time on the morning of your trip, and not feel the need to have all your bags ready and at the door in the moments before you leave.
Cons
When you opt for airport parking, this means leaving your car in a car park for an extended period of time. Often, these large car parks will be outdoors, so your car is exposed to the elements while you're away.
Additionally, airport car parks are never directly at the terminal. Because of the space required for these car parks, they are always slightly away, sometimes even requiring a bus to travel to the terminal. This is especially true for international airport parking. This means factoring in additional time to reach the car park, park your car, and wait for transport to check in.
Finally, if you need to park for an extended time, airport car parking is often more expensive that other options for travelling to the terminal. While cheap rates are occasionally available, more often than not you will incur an extra and unnecessary expense when you choose to use airport parking.
Airport Transfers
Pros
There are so many reasons why it's faster and easier to use an airport transfer service when travelling to the airport for business or leisure. Whether you are flying domestically for a short time, or going on a long-term international trip, travel to the airport in comfort and style.
When you choose to use an airport transfer service instead of driving your own car and parking at the terminal, you have access to a spacious vehicle that is perfectly equipped for transporting you and your luggage. Your personal car may be too small to transport large suitcases as well as your travelling party, but when you organise an airport transfer service you can choose a larger car with plenty of space, or even a vehicle which can be customised to meet your specific needs.
The roads around airports are often congested, especially if you are flying close to peak hour. But an experienced and professional private driver can navigate this traffic with ease, so that you are transported directly to the terminal safely.
Often, the beginning of a holiday or work trip can be stressful – getting packed, driving to the airport, managing parking, going through check in and security. Airport transfers takes the hassle of airport transport out of the equation. You can relax in the back seat and do a final check of your itinerary, rather than worrying about the traffic. You can get dropped off directly at the terminal doors, without worrying about the extra time required to find a car park. Travelling is supposed to be fun; let our private drivers bring that enjoyment back to the experience!
Cons
There really aren't any disadvantages of using a premium door to door airport transfer service! Enjoy easy, stress-free transport and begin your holiday in style.