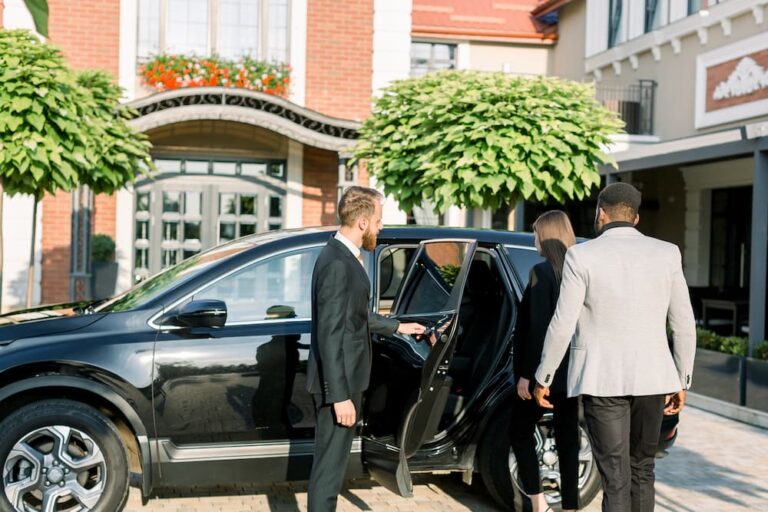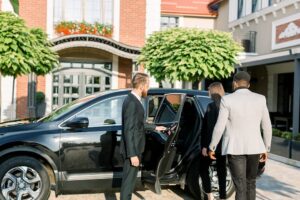 Are you trying to decide whether or not to use a personal driver with a private car for your next big event, party or work conference? Private drivers are the best option when you're looking for a premium transport experience – and they don't cost as much as you might think. There are lots of benefits to having a personal driver, from a safer and more reliable journey to experiencing the comfort and luxury of a premium vehicle.
Benefits of Having a Private Driver
Drivers know the road

Have you ever been in a car you booked through a ride-sharing app, wondering why the driver is turning left when you know the best way to go is straight ahead? Ride-sharing drivers rely on navigation systems on their phone, which are often unreliable and take you out of your way. Additionally, because they only drive occasionally, they don't know the streets as well and can easily get lost and confused.
Private drivers are professional chauffeurs with years of experience on the road. Their comprehensive navigation system is in their own head and they know all the back streets and best ways to avoid traffic. Additionally, they have access to the best GPS technology to alert them ahead of time when there are roadworks, accidents or congestion. Drivers who know the road are able to get you where you need to be.
Reliable and value your time
Your personal driver will never cancel on you last minute or take a meandering back route to try and increase your fare. They realise that your time is important and will always be ready to pick you up at the specified time and location. When you're a busy professional, planning a big event or transporting colleagues and clients, you need a reliable service that gets you to your destination on time, every time.
Know the price ahead of time
Sick of surge pricing? Private drivers offer a flat fee for their services which won't change no matter what time of day or traffic conditions. Many people are surprised by how affordable personal drivers are when compared to taxis and ride-sharing services. For the best service and a consistent price that you can rely upon, you need to be using private drivers.
Be safe on the roads
The best way to ensure that you arrive at your destination safely is to drive with a professional company that has full insurance and skilled drivers behind the wheel. Professional chauffeurs are screened for driving ability and have many years of experience on the roads, making them much safer drivers than casuals using ride-sharing apps.
If you do get into an accident in a ride-share car, there is no way of knowing whether you will be compensated for any injuries you sustain. If there is ever an accident with your private driver, you know that their insurance will cover any damages or injuries inflicted on the passengers.
Clean and comfortable
There is nothing worse than going to a formal event or an important busy meeting, dressed up in your good clothes, only to find the back seat of the car you are travelling in isn't clean. Unhygienic and dirty cars are more than just unpleasant; they can pose a risk to your health. A private driver will always keep their vehicle spotless and free of germs. They follow rigorous hygiene and cleaning practices after every single passenger, so you can rest assured that your ride will be clean and comfortable.
Make a good impression
If you're going to a wedding, a formal or another fancy event, you want a luxury car that is going to turn heads when you arrive. Similarly, if you are transporting business clients or arranging cars for a conference, you want your vehicles to make a good impression.
Working with a chauffeur company is the best way to ensure that you always receive luxury vehicles that epitomise comfort, safety and style. Premium brands such as BMW, Audi and Mercedes-Benz look beautiful on the road as well as being luxurious inside. As a passenger, you can enjoy comfortable and sleek interiors, plenty of leg room to stretch out, high-end entertainment systems and even champagne for the road.
How A Personal Driver Can Help
There are lots of reasons to hire a private driver, from one off events to ongoing use.
Weddings
Your big day calls for a big entrance! Travel to your ceremony and reception in style with a luxury car that is as glamorous as you are on your wedding day.
Formals
You will remember big moments like your school formal for years to come. Why not make it extra special with a premium car and private driver who will transport you on the night.
School pick up and drop off
For kids getting to and from school, a private driver is the safest option. Avoid unhygienic public transport and ensure your children are driven by someone experienced.
Staff transfers
If your company cares about making a great first impression, transport your staff in a premium vehicle driven by a professional chauffeur.