We make it our mission to ensure every client that chooses our service arrives in style and on-time, every time. Brisbane Executive Transfer's Mercedes-Benz Sprinter and Renault Master are just a couple of yours options for luxury transport among our vast array of premium vehicles.
Our Mercedes-Benz Sprinter and Renault Master are the perfect transport choice for large families, groups of friends or those travelling with lots of luggage. These 11-seater premium vehicles ensure that travelling with a larger group or bulky luggage will not mean sacrificing comfort, space or luxury on your journey.
Both the Mercedes Sprinter and Renault Master are perfect for ensuring your group can all leave and arrive together. In every possible way, these vans will add convenience and comfort to your journey.
Especially when it comes to long journeys, having enough space is essential. With the Mercedes and Renault vans, spaciousness is at the forefront of their design. Marrying both exceptional comfort and functionality, the Mercedes Sprinter and Renault Master make delivering a high quality travel experience easy.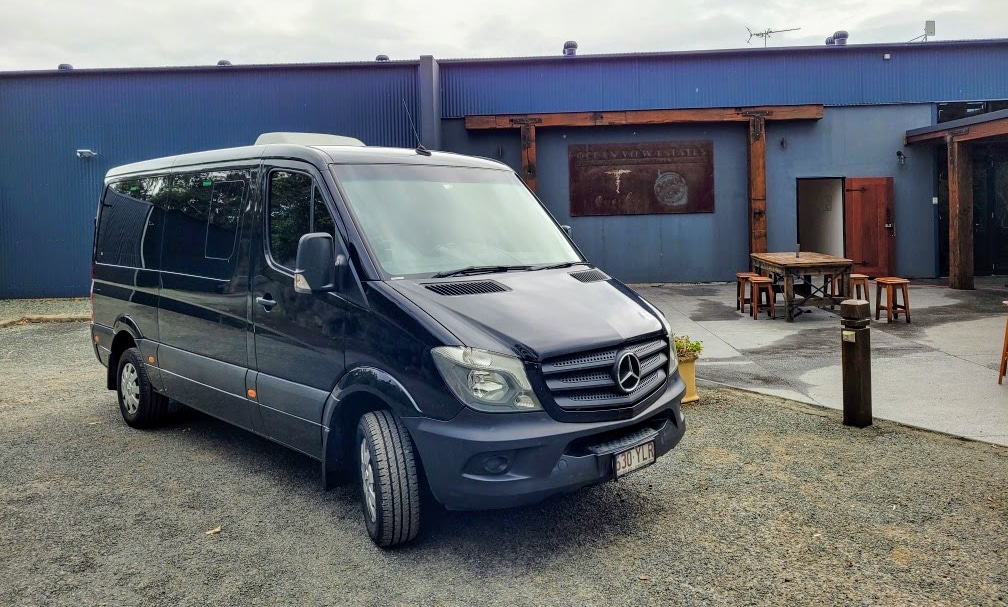 Stylishness and Luxury
Their professional-looking dark carbon or black exteriors exude the stylishness and luxury that is reflected on the inside. With ergonomically-designed seats, you'll find it easy to relax and recharge, which is especially important if you've just hopped off a long flight.
The Renault Master Van is fitted with a rear-view camera; a driver, passenger and driver side airbag; and clever Side Wind Assist system. This means even when manoeuvring tight spaces, driving in strong winds or in unexpected events, every measure has been put in place to ensure your safety. The Mercedes Sprinter matches all these features, proving why Mercedes-Benz is renowned for the safety and security of its vehicles.
Our Mercedes Sprinter or Renault Master Service
Whether you're on a holiday with your family or attending an event with friends, there are so many opportunities for this luxury van, accommodating up to 11 people, to come in handy.
Consider booking our Mercedes or Renault van for:
Contact Executive Transfers Today
Our team are here 24 hours a day to help with your enquiries and bookings. Treat yourself to the VIP service you deserve and get in touch today.