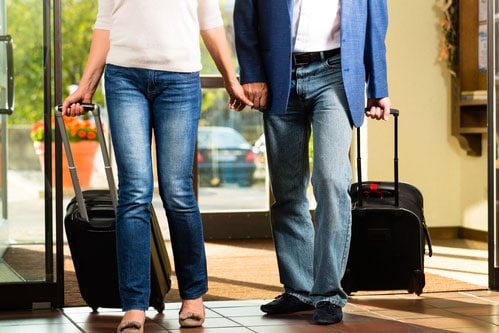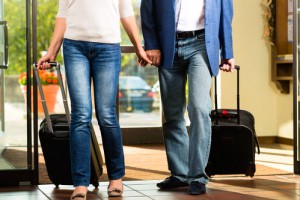 Door-to-Door Brisbane Accommodation Transfers
When looking for door-to-door Brisbane accommodation transfers, there is only one option that delivers on premium, reliable service. Executive Transfers offer private transfers as a comfortable, stress-free solution for individuals, families and corporate travellers alike.
Regardless of how you arrive in Brisbane, Executive Transfers provides reliable accommodation transfers to anywhere in the city. We can deliver you to and from the award-winning Brisbane Airport (the third busiest in Australia), the Cruise Terminal at Portside Wharf, or even the bus or train station. We really are your local experts for Brisbane accommodation transfers.
Flexible Luxury Travel Options
Whether you need a private taxi, a minivan or a minibus for your Brisbane accommodation transfer, Executive Transfers offers a fast, easy, reliable service at an affordable price.
Our experienced drivers will await your arrival at your designated pick up point. Your personal chauffeur will monitor your flight arrival time, and automatically update the pickup time in case of a flight delay. Plus, all of our drivers are licensed, insured and regulated. Executive Transfers prides itself on delivering the best possible customer service available.
We are home to an exceptional fleet of first class vehicles for parties of all sizes, including:
Sleek sedans for up to four passengers, with ample luggage boot space. Our range includes the Mercedes E class, Audi A8 and Audi Q7
Spacious high capacity vehicles to accommodate up to 11 passengers, blending luxury and functionality. Our range includes the Mercedes Executive Van, Mercedes Sprinter and Renault Master.
Each of our vehicles are fitted with high end finishes and Free Wi-Fi access
Door-to-Door Limousine Service
For a superior door-to-door accommodation transfer, a limousine ride offers the epitome of luxury and comfort. Our sophisticated range is available to be booked ahead of time to integrate seamlessly with your travel schedule.
Unlike taxis and shuttle buses, with us you can skip the lengthy queues and frustrating delays. We understand that during tight travel schedules, you just might not have the time to wait in long lines.
Why Choose Executive Transfers
Our accommodation transfers come with all-inclusive rates, so you never have to worry about hidden fees. Your affordable, all-inclusive rate is confirmed upon booking, and is inclusive of any tolls, taxes and fees.
We hand-pick all our drivers, ensuring that they possess a strong local knowledge. This allows them to manoeuvre your route as efficiently as possible. They can even provide tips or advice on what to do during your stay.
Your comfort and safety will always be at the forefront of our accommodation transfer services. We'll take you from door to door while you relax in ultimate luxury.
We provide a 24 hour booking service for your convenience. For all enquiries, please call 1300 532 909. You can also contact us via our enquiry form.