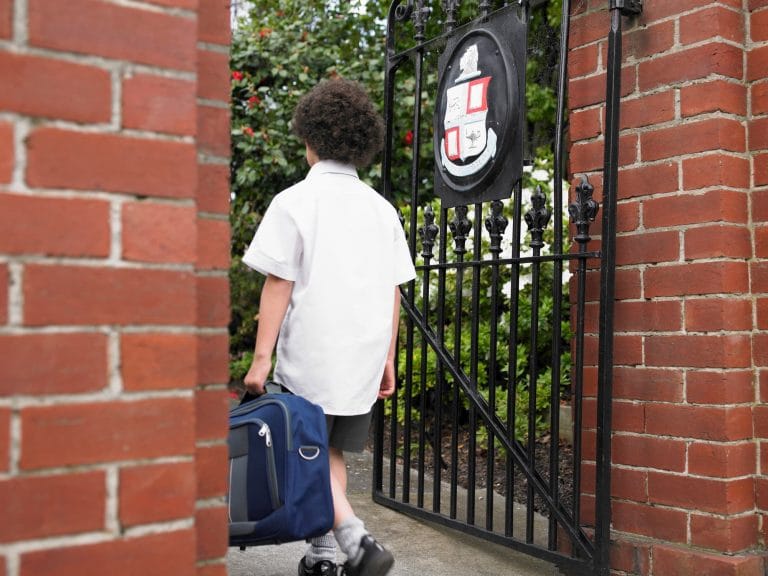 Looking for premium, chauffeur-driven private school pick up services?
Do your children hate public transport? Or perhaps your new nanny doesn't have a drivers' licence? Stuck at the office with no time to collect your kids from school?
Try our new school pick up and drop off services for added peace of mind. We service some of the top private schools right across Brisbane, with regular pick-ups at Brisbane Grammar School, Brisbane Boy's College, St Margaret's Somerville House, Djarragun College and St Aidan's.
Our school pick up and drop off services start from $70 inc gst.
At Executive Transfers, we treat your children as if they were our own—their health and safety is always our top priority. All our drivers have Working with Children Checks, and we only employ drivers who are fully licenced, insured, and registered.
Plus, our premium vehicles are cleaned after every single trip. We also complete a deep clean of the interior and exterior of each vehicle at the end of the day.
Why Choose Us for Private School Pick Ups?
The experienced team at Executive Transfers will make sure your children arrive and get picked up on time in the safety of our vehicles.
All of our chauffeurs have current blue card certification and have taken part in hygiene and virus control courses. That means that you, and your children can be assured of our private school transportation services.
In addition to our excellent cleaning and hygiene measures, we know Brisbane's roads and traffic from back to front. This means that your children will be at the school gates on time.
Plus, all our vehicles can be fitted with age-appropriate child seats. While the State Government's Department of Transport and Main Roads has deemed that child seats are not mandatory, they remain an important aspect of our safety commitment to our clients. We ensure your children remain safe and sound at all times.
In our luxuriously appointed cars, your children will be able to bask in the atmosphere of real leather upholstery, superior interiors, and enjoy added touches like mood lighting, TV screens, and iPod connectivity.
Our super quality chauffeur services are designed to make each and every journey easier, more enjoyable, and much less stressful. Your children will arrive on-time ready for a big day of learning.
Contact Us