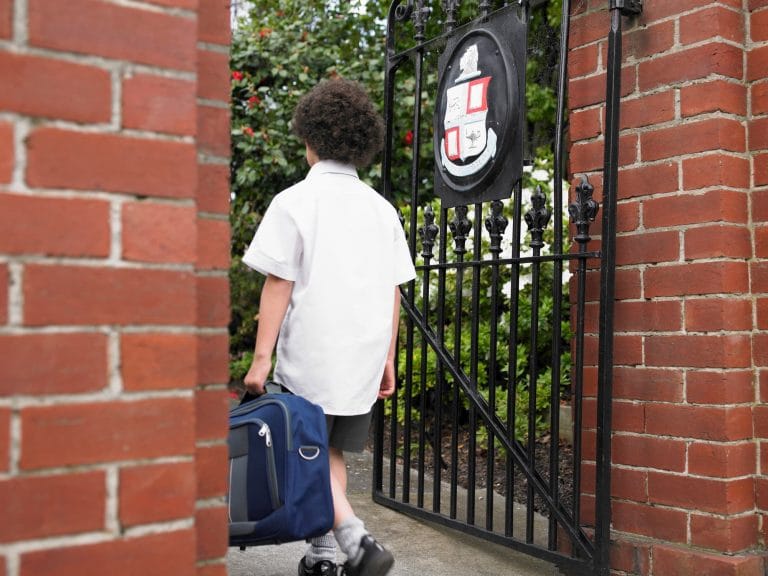 Given the current coronavirus (COVID-19) pandemic, Brisbane Executive Transfers is offering school pick up services.
Do your children take public transport to get school? Try our new school pick up and drop off services for added peace of mind. At Brisbane Executive Transfers we take the health and safety of our passengers very seriously.
Our premium vehicles are cleaned after every single trip. We also complete a deep clean of the interior and exterior of each vehicle at the end of the day. Additionally, we provide your children with hand sanitiser and extra tissues to help stop the spread of the virus.
Why Choose Brisbane Executive Transfers?
The experienced team at Brisbane Executive Transfers will make sure your children arrive and get picked up on time in the safety of our vehicles.
All of our chauffer's have current blue card certification and have taken part in hygiene and virus control courses. That means that you, and your children can be assured of our private school transportation services.
The courses that our team have undertaken include:
COVID-19 infection control training with the Department of Health
Hygiene awareness for drivers with the Transport Alliance Australia
These training courses have given our team the crucial information to provide your children with the most superior level of cleanliness possible for our vehicles. Our chauffeurs have also been instructed not to work if they have any cold or flu-like symptoms, and their uniforms are washed on a daily basis.
Together, these steps will help us stop the spread of COVID-19 and minimise any possible infections for our passengers.
Through our rigorous cleaning standards and hygiene practices, we are able to ensure our customers' health and safety. These standards are supported by our professional team, so your children may travel in comfort and safety in our range of premium vehicles.
In addition to our excellent cleaning and hygiene measures, we know Brisbane's roads and traffic from back to front. This means that your children will be at the school gates on time.
Plus, all our vehicles can be fitted with age-appropriate child seats. While the State Government's Department of Transport and Main Roads has deemed that child seats are not mandatory, they remain an important aspect of our safety commitment to our clients. We ensure your children remain safe and sound at all times.
Contact Us
For the most reliable and trustworthy private school transportation services in Brisbane, you can trust the team at Brisbane Executive Transfers.
As the COVID-19 situation changes, we will continue to monitor any advice and recommendations to make your children's premium service the best it can be. Book us now and feel confident that your children's school pick up and drop off is in safe hands.
Call us on 0422 024 402, book online now.