About Our Brisbane Airport Transfers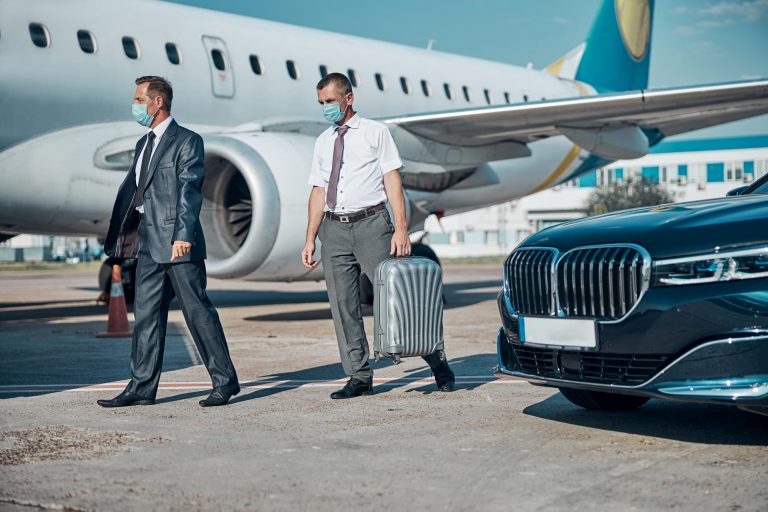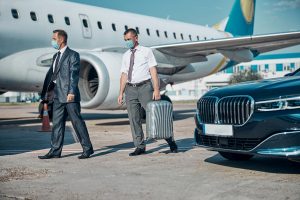 Executive Transfers is a transport service you can trust. We relieve the burden and anxieties that come with travelling and replace them with luxurious peace of mind.
If you're travelling to the airport, it's common to worry about whether you'll be late for your flight or arrive at the wrong terminal. At the other end, there are often long queues for ride share services or delays with public transport.
Booking with Executive Transfers allows you to sidestep all of these potential issues and hurdles. Instead, you can be confident that you will be taken straight to the right place with plenty of time before your flight thanks to the experience and professionalism of our chauffeurs.
Our Airport Transfer Fleet
We have a large variety of premium vehicles on offer for your journey, including the:
The breadth of choice ensures we have the perfect vehicle for everyone. Whether you're looking for maximum comfort for one of your business clients or a spacious way to travel as a large group, we have the vehicle for you.
Why Choose Executive Transfers
We pride ourselves on making every journey with Executive Transfers as relaxing and enjoyable as it can possibly be. These are just some of the reasons our transport service stands out above the rest:
Personalised: We understand that luxury means something different to everyone. Perhaps you'd prefer to listen to the radio, have the air conditioning turned up or be left to ride in silence so you can finish off some work. No matter what your needs are, your chauffeur will tailor your journey accordingly.
Reliable: You'll never have to wait for us. Instead your driver will always be ready and waiting for you, making your journey as seamless and efficient as possible. You can truly relax in our services knowing that you are guaranteed to be where you need to be on time.
Professional: Professionalism is the core of our business. That means our vehicles are always immaculately clean and our chauffeurs always conduct themselves with formality and courtesy. You can leave all the logistics to your chauffeur, who will take care of everything with ease and graciousness.
Contact Us Today
Our team are ready 24/7 to assist with your bookings or enquiries. Get in touch with us today to travel in luxury to your next event.