Group Travel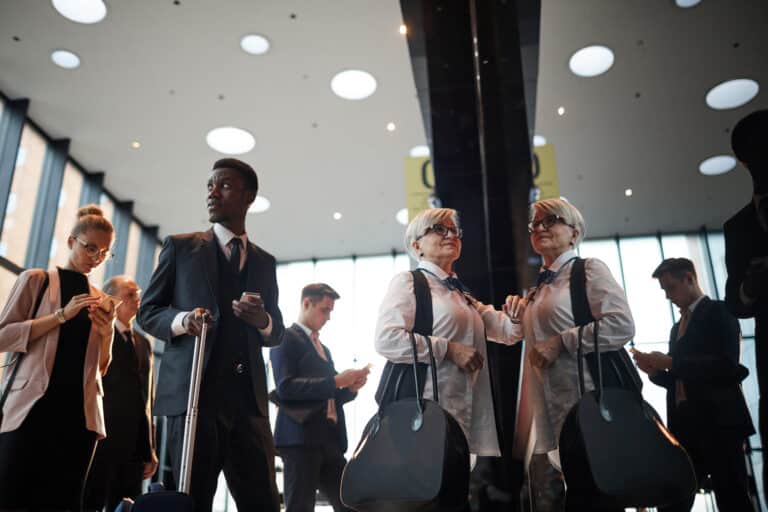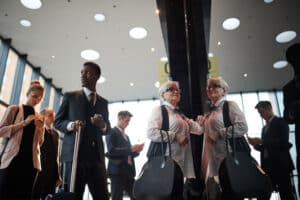 Travelling with a large group? If you need to arrange large group transportation services, you need the quality and professional services from Executive Transfers. Group travel can be logistically tricky and it can be difficult to find a vehicle with enough space to accommodate your needs, but our fleet of spacious luxury vehicles can cater for the needs of groups of all sizes. From holidays and weddings, to day trips, to business travel for meetings and conference, we can supply the right group travel solution for you.
We can arrange a group booking for travel to the airport, accommodation, conferences and business events, and holiday destinations. Whether you're travelling for work or leisure, our large group transportation services can cater for your needs.
Our professional drivers and experienced and knowledgeable, with expertise in Brisbane, Sunshine Coast and Gold Coast routes to ensure you reach your destination quickly and safely. Let us take the stress out of navigating an unfamiliar city, so that you can sit back and relax with your group of friends or colleagues.
Large Group Transportation
When you're travelling for work, you need the space to stay connected on the go. We can provide group travel options for staff attending conferences, meetings and more. If you are working interstate and need a van service to the airport, our group booking service provides the perfect solution.
If you have a big family or you're travelling with friends, make your trip even more fun and stress-free with a dedicated driver and a comfortable vehicle that fits all your passengers and luggage with ease.
Planning travel for a group of people can be stressful – take the hassle out of one element of your trip and arrange for a dedicated driver and an exclusive vehicle for your group today!
Our Group Travel Vehicles
Our fleet of deluxe vehicles means that we can cater for groups of all sizes and for all occasions. Whether you need a stylish luxury vehicle for your bridal party, a practical and professional transfer solution for staff, group airport transportation, or a van for a group of friends to go on a winery tour, we have the solution for you to travel in comfort, safety and style.
Why Choose Executive Transfers?
We are the experts in group travel, with years of experience and a team of professional, knowledgeable drivers that can cater for your needs.
Our drivers are reliable and efficient, making sure that no matter what your destination or reason for travel is, you will always arrive with plenty of time to spare.
We have an extensive fleet of luxury vehicles that are always immaculately clean and comfortable. When you travel with us, you know you will be travelling in style.
With larger vehicles to accommodate big groups, we can transport lots of people and plenty of luggage without feeling squeezed in.
Contact Executive Transfers Today
We offer 24/7 booking for your convenience. To book our large group travel services today, contact us.