Driving in congested areas can be stressful. It's even more stressful when that congested area also happens to be one with which you're not familiar. Traveling on business often means finding yourself in a city that's unfamiliar and difficult to navigate. So rather than increasing your stress by driving yourself, why not hire a limousine service for your airport transfers and all your other driving needs when you're out of town?
Reduce Your Stress with a Driver
Executive Transfers can work with your schedule to ensure that a car is available whenever and wherever you need it with sufficient notice. If you're attending a conference, need an airport transfer or just need daily transportation around town, our staff at Executive Transfers can help you.so you'll never have to worry about getting lost or being late. We can book on a car per trip basis, on an hourly basis where the driver is directed as required or for weeks on end if required.
Having a Driver Frees Up Your Time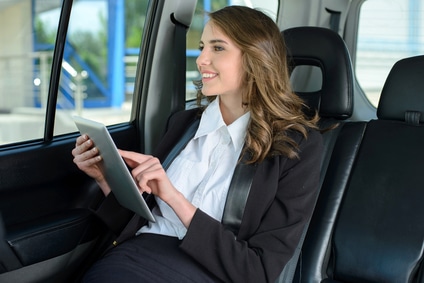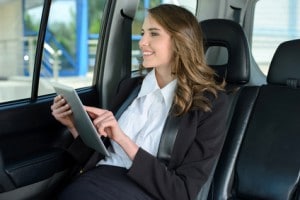 Executive Transfers can also help you get the most out of your visit to Brisbane. If you need to go over documents before reaching the office, you can use the morning commute to do so, leaving the driving to our competent and safe drivers. But, if you want to see a bit more of Brisbane while you're here, our friendly staff can also help you enjoy the city, by taking you to some of the most interesting landmarks or helping you to decide the best places to dine or explore. In addition to being experienced drivers, the staff at Executive Transfers are also highly knowledgeable about the city.
Executive Transfers uses a fleet of limousines sedans that offer the ultimate in safety and comfort. You'll have plenty of room to spread out in the car, and you'll be treated to some of the most beautiful classic cars in our fleet, like the Mercedes S350, with its leather interior and high-end options. Your comfort and safety will never be compromised when you hire Executive Transfers as your corporate transportation service.
Executive Transfers works with corporate accounts regularly and can help create a transportation plan that works for your company's needs and budget. Your staff will feel spoiled by the pampering and attention they get when using Executive Transfers during their business trips, but the cost will be well within your transportation budget.
Business travel can take its toll on even the most seasoned traveler. Executive Transfers can organise your drive around the city or surrounding areas in style so that you can really enjoy all the beauty that South-East Queensland has to offer while you're here.