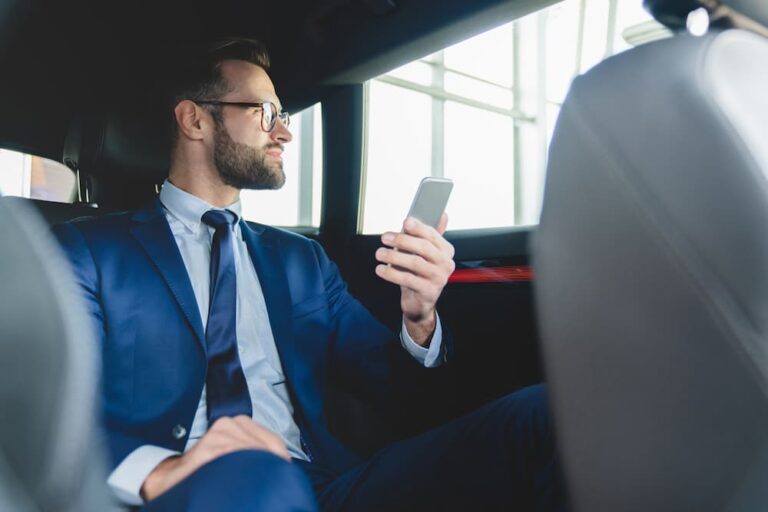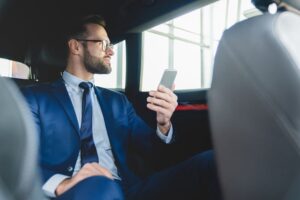 For the very best in executive transfer services, you need the experience and professionalism offered by Executive Transfers. We provide a range of tailored chauffer services designed to ensure you reach your destination in comfort and style, without any of the stress of hiring a car or relying on taxis and ride share services.
Airport Transfers
Executive airport transfers are a necessity for busy professionals travelling for work. When you use our chauffeur driven airport transfers, you can be confident that your dedicated driver will be at the airport when your plane lands and ready to take you to your destination. Our specialist service can even drive right onto the tarmac for a true door-to-door experience.
Corporate Transfers
Free up your time to focus on work with our executive corporate transfer service. Our knowledgeable drivers navigate busy city traffic with ease, getting you to your next meeting or conference on time and allowing you to continue conducting business from the back seat of our spacious and luxury vehicles.
Accommodation Transfers
Whether you're staying in an inner-city hotel or an out-of-town resort, our executive accommodation transfers will make getting to and from easy and stress free. Free up time to explore a new place and relax knowing that you are in the hands of an experienced local driver.
Our Executive Vehicles
Executive Transfers has an extensive fleet of luxury vehicles to service any executive occasion. From limousines to people movers, we can accommodate any number of people and luggage. All of our cars provide the very best in luxury, comfort, safety, and on-road entertainment. Plus, we offer tinted privacy glass for confidentiality.
Our pristine fleet includes:
Why You Need Executive Transfers
Executive Transfers provide premium transport services throughout Queensland. We have one of the largest fleets of luxury vehicles in the state, and our drivers are experienced, professional and dedicated to providing the best customer service to you.
If you are a busy professional or a premium traveller, you need the convenience, luxury and safety of a personal driver and private car. With Executive Transfers, you will always have a reliable transport service that is ready to go when you are – no waiting around for taxis or getting frustrated with drivers who don't know the roads. Our professional chauffeurs value your time, and their extensive experience allows them to drive skilfully and safely. Our premium vehicles are fitted with the very best in safety features, as well as being clean and comfortable.
Contact Executive Transfers Today
We offer 24/7 booking for your convenience. To book our airport transfer services today, contact us:
Call us: 0422 024 402
Request a quote or book online