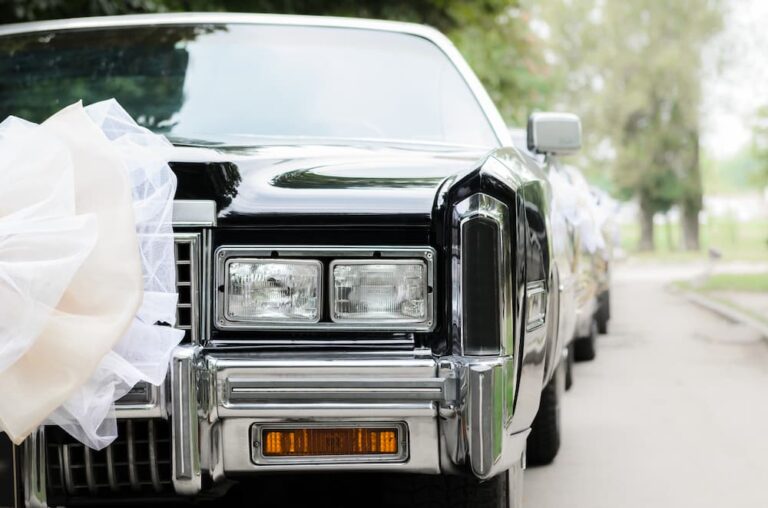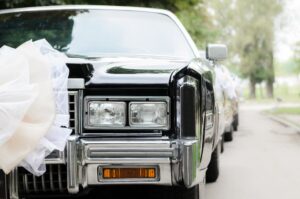 Looking for wedding car hire in Brisbane? Congratulations! We have everything you need to plan for your special day, with an extensive fleet of beautiful cars, a team of professional and experienced drivers, and the best customer service in Queensland. We know that planning a wedding can be overwhelming, but when it comes to wedding cars in Brisbane, we make it easy and stress-free to arrange the perfect transportation for your big day.
Choosing the Perfect Wedding Car
When it comes to choosing the right wedding car for you, it will all depend on the style and theme of your wedding. Perhaps you're having a big city wedding in a beautiful church, surrounded by many members of your family and friends. Or maybe you're having a more laid-back event somewhere by the beach or in the countryside. Every bride has an image of how she wants her special day to be, and the cars you choose to arrive in are as essential part of creating this look and feel.
Wedding cars are more than just a way to get from point A to point B. They are a part of the entire wedding experience – a pre-wedding photo opportunity, a fun drive with your bridal party, a last place to settle the nerves before going into the ceremony. Everyone knows the excitement of watching the bride pull up outside the church or other ceremony location and waiting for the big reveal as she steps out in her gorgeous wedding dress. So if you're planning every other detail of your big day, make sure you put some thought into the wedding car too!
Classic and Luxurious
There's something incredibly romantic about arriving at your wedding in a beautiful classic car. Our range of Bentleys and Rolls Royces are the pinnacle of elegance and class. With smooth lines, gentle curves and a classic silhouette that has been appreciated for generations, these cars are the perfect accompaniment to your wedding day.
Modern and Sophisticated
If you're going for a more modern vibe on your wedding day, you may opt for a newer luxury vehicle for transportation. A sleek Audi or Mercedes offers comfort and style as you drive towards the moment you marry the love of your life. In classic black and with all the features to keep you cool and comfortable, these sophisticated vehicles offer a great option for the modern bride and groom.
Why Arrange Transportation for your Wedding Day
We all know that weddings are expensive, and you may be wondering if arranging wedding cars is a good idea for you. But professional wedding transportation is a must-have on your special day. While the venue, the dress and the guestlist may be your greatest concerns, smaller details like the way you are getting around on your wedding day are equally important. Here are some of the reasons why you should hire cars for your wedding.
Make an Entrance
Everyone knows that your wedding day is a chance to be the star of the show. Today is the time to make a big entrance and have all the attention on you, and what better way to do that than with a beautiful, luxury car. As you cruise through the streets with the white ribbon over the bonnet, enjoy the experience of having everyone watch you approach your special moment.
Leave the Driving to the Professionals
A wedding day can be full of nerves and excitement for everyone, especially the family and bridal party of the newlyweds. While you may be tempted to ask someone to drive you to the wedding, it's best to let everyone enjoy the day and not have to worry about driving, traffic, and staying sober behind the wheel. A professional chauffeur will take care of everything and make you feel extra special, with five-star service every step of the way.
Stay on Schedule
Sure, it's a bride's prerogative to be a little late to her wedding – but this should always be on purpose! There is nothing more stressful that waiting for transportation that hasn't arrived or worrying about how you're going to get to the ceremony because the person who was supposed to drive hasn't showed up. When you use professional drivers, all of this is taken care of. They will get you to the church on time, and make sure you are running to schedule as you move between venues, to photographs, and more.
Enjoy a Moment of Peace
Got the wedding day jitters? It's completely normal to feel a bit overwhelmed by the emotion of a wedding. Fortunately, before the big event properly gets started, you have a moment of peace and tranquillity in the back of a beautiful car. It's the perfect time to reflect on the day, to share a moment with your parents or bridal party, and to gather your thoughts before you take this next exciting step in life.