Nothing comes close to the understated elegance and refinement of a British classic and there's nothing more classic than a Bentley or a Rolls Royce. The smooth lines and gentle curves, the classic colours and the unmistakeable bonnets have made these beauties a wedding car staple for decades.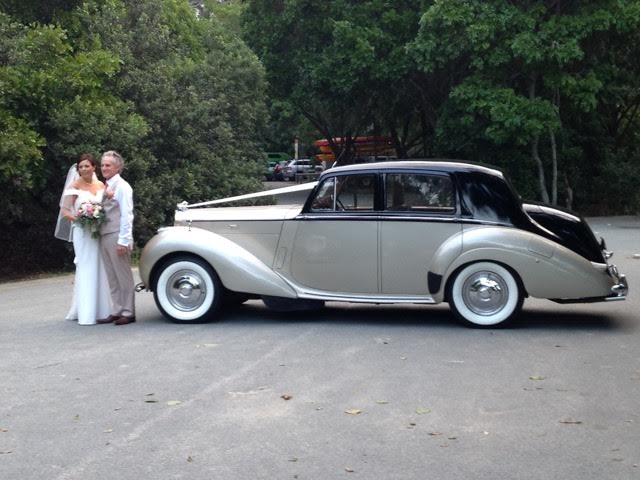 Our range of Bentley and Rolls Royce are among our most prized possessions. The way they look, sound and drive made us fall in love with them and the added element of grandeur that they will bring to your wedding will make you fall in love with them too.
Imagine making your first appearance on your wedding day by stepping out of one of our heritage Bentley or Rolls Royce cars or walking down the aisle to be ushered into the back seat of one of these beautiful automobiles, where you can reflect on the most important day of your life in absolute comfort and style.
Our Bentley & Rolls Royce Services
Our Bentley and Rolls Royce range is perfect for weddings, particularly as our wedding car services can be customised to suit your every need. An example of our wedding service would include:
A car or cars dedicated to you for the entire day, no rushing between weddings so you don't have to plan your day around our schedule
A well-presented chauffeur that will attend to your every need and ensure your every transport need is taken care of for your wedding day
Pick-up from your home or hotel
The driver will then wait for all of the photos to be taken before transporting the newlyweds to the reception
Arrangements can also be made to transport the newlyweds from the reception to their next destination
Hiring one of Bentley or Rolls Royce fleet to take you to your wedding will make your day far less stressful. Our professional drivers make sure they are aware of all traffic concerns and possible delays so you arrive on time.
It will also give the bride a chance to sit and reflect with her family before she makes the walk down the aisle, while the groom can finish any last minute preparations with the groomsmen.

Our Rolls Royce and Bentley fleet are not only perfect for weddings they are also a fantastic option for any other elegant event you may be attending. You could organise one for your children's debutant ball or formal or you could whisk your partner away in one for an extra special occasion. Whatever the event may be one of our beautiful presented cars coupled with one of our expert chauffeurs will add a touch of glamour and elegance to make the day extra special.
Contact Brisbane Executive Transfers
For all enquiries, 24 hours a day, please call
0422 024 402
. You can also contact us via our
enquiry form
.
Please note: There is a minimum 3 hour hire for our vintage vehicles.