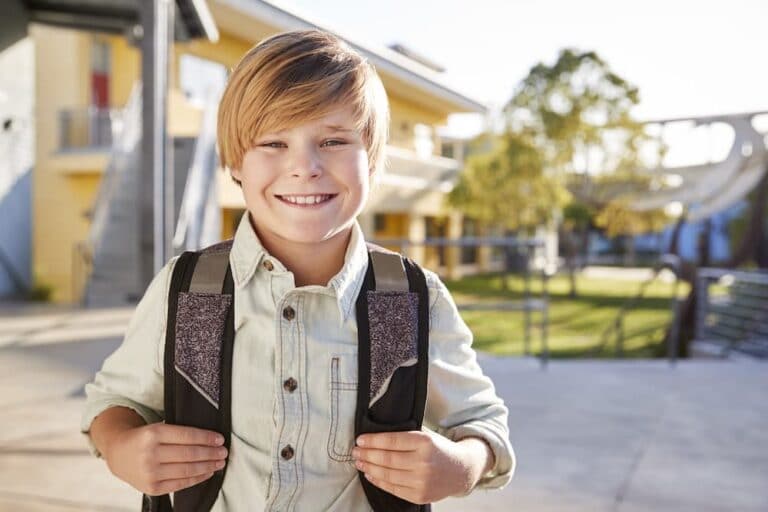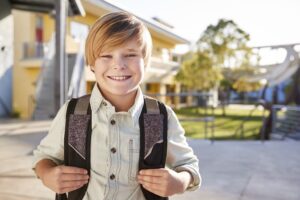 Are you looking for school transportation options for your child? Do you need a safe, reliable school drop off and pick up service that you can trust? If you're worried about the way that your children are getting to school, you need to consider a private driver. Experienced, professional drivers with quality vehicles are the best way to ensure that your child gets to school and home again safely, while experiencing the other benefits associated with a personal driver.
What Does School Transportation Include?
School transportation using a private driver gives your child or children access to a personal driver who will safely transport them to and from school. If needed, this might also include taking them to additional classes, sports and appointments.
Private drivers are experienced and knowledgeable professionals who can competently get your child where they need to be, giving you the peace of mind that they're safe while you're at work or otherwise occupied.
Benefits of a Private Driver for School Pick Up and Drop Off?
Safe Drivers

The safety of your child is every parent's number one priority. There is nothing more frightening than the idea that your child may come to harm during the everyday activity of travelling to and from school.
Professional drivers are experienced and safe. All personal drivers are screened for driving ability and keep up their skills through regular training. Additionally, personal drivers come with full insurance, so that if an accident were to occur, any injuries sustained by your child would be covered.
Clean and Comfortable

If you're worried about your child travelling in an unhygienic environment, you need to use the services of a personal driver. All private drivers keep their vehicles spotless, with regular cleaning and virus control practices.
Children are not always diligent about washing hands and being careful about germs, but private drivers can equip them with hand sanitiser, tissues and more. They come equipped with infection control training and will never come to work if they are experiencing cold or flu-like symptoms.
Experienced Drivers

An expert driver is able to navigate busy streets during the peak hour of school drop off time to ensure that you child is always on time for class. They have access to the latest in GPS technology to alert them ahead of time when there are roadworks, accidents or congestion, and are aware of the necessary routes to avoid delays. A personal driver will always be ready and waiting for your child when they finish the school day, so your child is never left wondering how they are going to get home or where they should go.
Flexible Schedules

Swimming lessons, gymnastics class, Maths tutoring and an excursion to the zoo – modern kids have busy schedules. Pick up and drop off times can differ day to day based on the extra curriculars that your children are involved in. We know that sometimes kids will have extra activities, and other days will require services at regular school run time. Whatever the case, a personal driver can accommodate a shifting schedule and offer the flexibility to provide pick up and drop off services at any time of day.
Child Safe Seats

Did you know that children need to be in a child safe seat until they are at least 145cm tall? For some kids, this can mean using a booster seat until aged seven, well into school years. It is recommended by experts that children use a forward-facing restraint or booster seat from four to seven years old, and these are often not available in taxis, ride sharing cars and other methods of transport. A private driver knows your kids and the stage they are at. They will always be prepared with the correct safety equipment and know how to ensure it is properly used.
Quality Vehicles

All cars used by private drivers have the highest safety ratings and are the best vehicles on the road. Your child will be completely safe with the best in safety technology, like forward and rear facing external motion cameras, lane departure warning system, brake assist and speed-sensitive steering.
Avoid Public Transport

Public transport may be a travel solution that your child can use sometimes, but it is not suitable for everyday use or for younger children. Unreliable and crowded, public transport can cause your child to be late for school. It is also a breeding ground for germs, which are best avoided by busy, active kids. Additionally, younger children may not be able to navigate confusing public transport routes and schedules.
Ready for Anything
As every parent knows, kids can be unpredictable. Sometimes the thing that they were perfectly happy with yesterday is the worst thing in the world today. Don't worry – personal drivers understand, and they are ready to handle anything that might come up over the course of the school day. All drivers working with children receive specialised training. When you leave your kids with a personal driver, you know they are in safe hands.