Executive Transfers is committed to upholding the highest standards of cleanliness and hygiene at all times.
This has become partic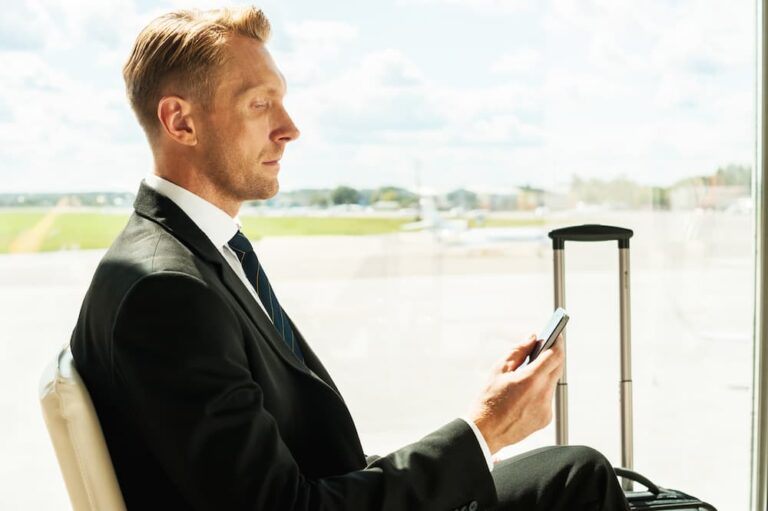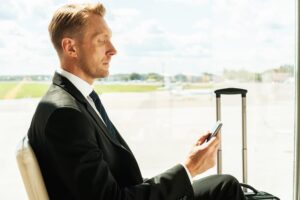 ularly crucial during the COVID-19 pandemic, and we are proud to be one of the very few Red Zone Approved transportation providers for Queensland. This designation identifies us as having the highest cleaning protocols, and vehicles that are suitable for transport from hotel quarantine.
Whether you're looking for hotel quarantine transport, or hoping to utilise our standard services during this time, you can rest assured that your trip will be the ultimate in comfort and safety.
Cleaning, Hygiene and Safety
We protect the health of all our clients through rigorous cleaning standards and extensive training for our staff. After every trip, our vehicles are deep cleaned inside and out, including door handles, arm and head rests. Our drivers take every safety precaution, and their uniforms are laundered daily.
All of the team at Executive Transfers have undertaken infection control training (COVID 19) through the Australian Government Department of Health, to ensure that we understand how to keep our customers safe. We have also invested in COVID-19 hygiene awareness for all our drivers.
Additionally, we use the COVID-safe app to allow travellers to check in, meaning everyone can travel safety using our services. Our standards are designed to protect everyone.
Hotel Quarantine Approved Transport
Executive Transfers are officially endorsed by the Queensland Government Department of Transport and Main Roads as a hotel quarantine transport provider. We are Red Zone Approved for operation throughout Queensland.
If you are an overseas returning traveller in need of transport to or from hotel quarantine, home quarantine or between approved locations, we can help. Our team of professional drivers have undergone extensive training to qualify as a government endorsed transport service.
As part of this qualification, our vehicles are rigorously cleaned after each service. Our drivers also utilise PPE and adhere to strict guidelines to ensure compliance at all times. We are currently operating under stringent hygiene and safety requirements to continuously protect the health and livelihood of Queenslanders.
Rest assured there has been no disruption to the superior standard of customer service we are renowned for. It's the same friendly, professional team behind the wheel – now with an ever greater commitment to your safety. Our fleet of luxurious, spotless vehicles are on stand by to get you from A to B in VIP fashion.
Regular COVID-19 Testing
The pandemic has placed considerable strain on industries across the board. At Executive Transfers, we are determined to help the state stay on its recovery path. To continue providing a safe standard of service, we have introduced weekly COVID-19 tests for all drivers.
We understand that is has never been more important to guarantee timely, impeccable quality transport. Why should you have to compromise luxury for safety? At Executive Transfers we are an industry leading provider of first class, COVID-safe transportation.
Should you have any questions about our updated safety measures, please do not hesitate to contact us. Our friendly team are more than happy to discuss our premium quality services.
Spacious Vehicles
Returning from travel? Chances are you're going to have a hefty amount of luggage in need of transportation. Fortunately, Executive Transfers is home to an incredible range of spacious and modern vehicles.
Our pristine Mercedes Executive Van is fitted with space to carry 7 passengers in VIP style. Our van's have space for passengers to stretch out, in addition to luggage storage. If you need a little more baggage space, we can add on the trailer to ensure nothing is left behind.
If you have a large group of passengers, plus baggage, rest assured our Mercedes Sprinter or Renault Master and trailer can accommodate your needs. It has seating for 11 passengers, plus copious storage space in our trailer for suitcases and travel packs. This luxury class of vehicle packs unparalleled comfort and functionality to ensure you ride in ultimate relaxation.
FAQs
How often are your vehicles cleaned?
In accordance with our endorsed transport plan, we clean our vehicles immediately after each quarantined passenger service.
What qualifies you as an endorsed provider?
To qualify as a QLD endorsed transport provider, we created a transport plan outlining how we would keep our drivers and passengers safe from the spread of COVID-19. Each of our drivers completed detailed training on how to promote covid-safe practices at all times.
Are you still providing standard services at this time?
Yes, we continue to deliver our standard range of services across South East Queensland. This includes domestic airport transfers, VIP transport, corporate transfers, and wedding transport. You can find out more about our full range of services here.