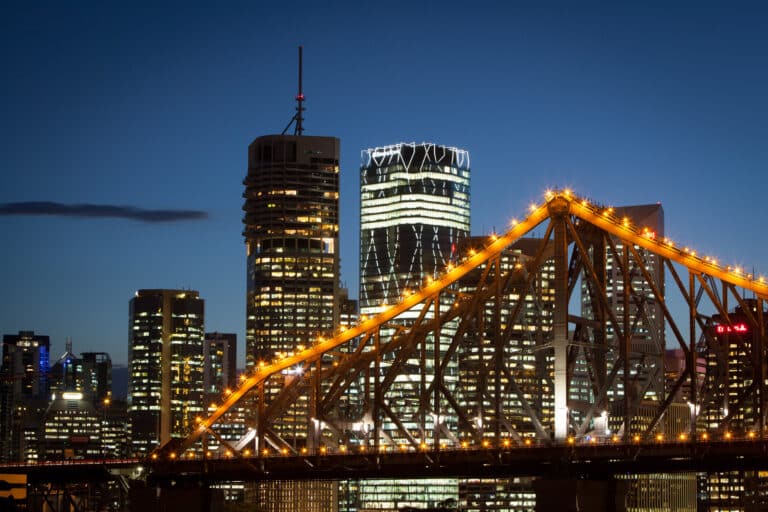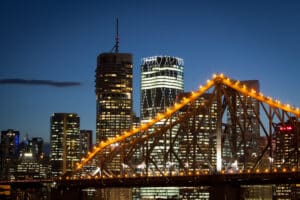 Brisbane is a city known for its many vibrant attractions, and dynamic cultural activities, however, if you are travelling professionally, and need to balance work with free time, you are also spoilt for choice. There are a host of stunning hotels within the Brisbane CBD that make it a pleasure to get the job done as well as enjoy some downtime.
This is a very competitive space, but we think these are the Top 5 Brisbane Hotels for the Business Traveller that accommodate work and leisure perfectly.
Royal On The Park
Royal on the Park Hotel and Suites is an ideal hotel for business travellers as it is in the heart of Brisbane's CBD, making it accessible for even the most scheduled professional.
It boasts eight distinctive meeting rooms, ranging from intimate conference venues to event spaces that can accommodate up to 800 guests. All event venues at the hotel showcase state-of-the-art audiovisual technology, free Wi-Fi, and sophisticated décor, making it the perfect location for breakfast meetings, training seminars, product presentations, cocktail parties, and dinner banquets.
The hotel also provides a staff of experienced conference planning and catering experts to ensure a flawlessly planned, beautifully executed corporate function.
Royal on the Park Hotel and Suites offers luxurious accommodations with 153 guest rooms and suites, each featuring modern amenities and stunning views of the city or the park.
With a range of dining options, including a restaurant, bar, and room service, "The Walnut Lounge Bar and Library is the spot to unwind with colleagues or catch up with friends."
Novotel Brisbane South Bank
Novotel Brisbane South Bank is an ideal hotel for business travellers due to its convenient location, stylish accommodation, and excellent facilities. Located in the centre of the cultural precinct, the hotel is adjacent to the Brisbane Convention and Exhibition Centre, making it an ideal choice for those attending conferences and meetings.
Their meeting rooms cater to a diverse number of delegates depending on your criteria:
Musgrave Room: 35 delegates
Cordelia Room: 35 delegates
South Bank Room: 80 delegates
Executive Suite Room: 6 delegates
The hotel offers modern and chic accommodation with practical features, such as Smart TVs, Wi-Fi, broadband, and USB ports. For those looking to work hard and relax, the hotel provides a perfect balance between business and leisure, with a business centre and a private gym area.
Guests can also enjoy a range of dining options, including the highly-rated Spice Central Kitchen & Bar. Overall, Novotel Brisbane South Bank offers everything a business traveller needs for a successful and enjoyable stay.
Crystalbrook Vincent
Crystalbrook Vincent is an ideal hotel for business travellers whose focus is "Nurturing imagination and thriving creativity." Embrace assertiveness, forward-thinking and unique ideas.
Located in the Howard Smith Wharves entertainment and dining precinct, the hotel is just a short 20-minute drive from Brisbane Airport, making it a convenient location for out-of-town clients or visitors.
The hotel offers a range of accommodation options, including spacious and flexible event spaces that can host up to 150 guests. The hotel's facilities include state-of-the-art connectivity, natural light-filled spaces with floor-to-ceiling glass windows and bi-fold doors.
Guests can enjoy bespoke in-house catering and set up the space to meet their specific requirements. The hotel's dining options include riverfront restaurants, breweries, heritage-listed buildings, and boutique houses, all within the nearby Howard Smith Wharves.
W Brisbane
"Set the stage for unforgettable functions in Brisbane."
W Brisbane offers an exceptional event space that is perfect for meetings, conferences, and functions. With over 1,100 square metres of space, the hotel can accommodate any occasion, from brainstorming sessions in the Studio Room to cocktail parties in the Foyer.
The Great Room is a pillarless, 595-square-metre space that can seat up to 450 guests for banquets or 750 for galas. The hotel's statement lighting and LED wall provide captivating presentations for any event. For a show-stopping gathering that enchants, choose the versatile Strategy Room or Studio.
With its impressive amenities and breathtaking views, W Brisbane Hotel is the perfect venue for any event.
Emporium Hotel South Bank
Experience award-winning service at Emporium Hotel South Bank, an ideal hotel for business travellers due to its prime location, luxurious accommodation, and state-of-the-art facilities. Perfectly positioned in the epicentre of Brisbane's cultural precinct, the hotel is just a short distance from the city's major business hubs.
The hotel offers excellent event services, including meeting rooms, conference rooms, social gatherings, and gala dinners that can accommodate up to 250 guests. There are three modern boardrooms with plasma screens, natural light, and blackout blinds, which can accommodate 8, 10, or 16 people. If you need a larger space, the Frangipani Ballroom is perfect. It has the latest audio-visual equipment and lighting system, with operable walls that can divide the room into three separate areas.
Dining options include the award-winning rooftop bar and restaurant, The Terrace, and the stylish and sophisticated Belle Époque Patisserie.
Ride in Style & Arrive on Time
Executive Transfers is the number one option for all hotel transfers.
Our team knows the streets of Brisbane like the back of their hands. This means you can feel confident that you will arrive at your conference or event ahead of time.
Book Today
If any of our suggestions appeal to you, or you wish to book Executive Transfers' premium services for your next business trip, please get in touch.