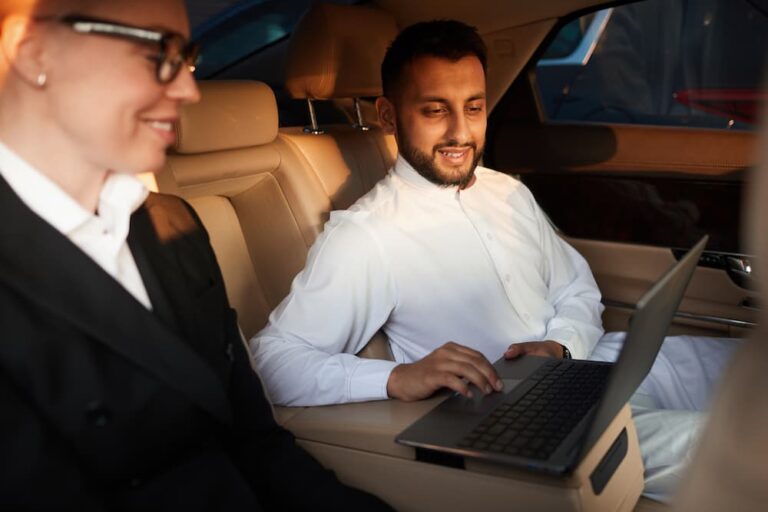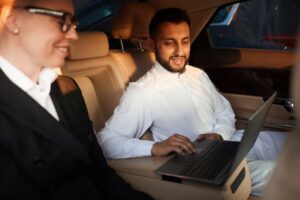 Executive cars are rapidly becoming a hot trend—particularly with the rise of social media—where many celebrities, businesspeople and influencers are on the executive car band wagon (no pun intended). What exactly is an executive car and why should you invest in an executive car hire service? We have your ultimate guide right here, so all you need to do is sit back, relax and read.
What is an Executive Car?
The term 'executive car' refers to luxury or elite cars. German cars—such as Mercedes Benz and Audi dominate the luxury car space due to their high-end features that do not exist in lower model vehicles. That is why Executive Transfers only use German cars as part of our fleet to ensure your ride is sleek, stylish and superior every time.
What Can I Hire an Executive Car For?
You can hire an executive car for just about anything. Whether you have a VIP event, a conference or desire to arrive to a business meeting in style, an executive car is the way to go. If you are in the fortunate position of taking your children to school in an executive car, Executive Transfers offers this service with a private and trusted driver.
Why an Executive Car is Better than an Uber
Uber is the rapidly growing transport company that thrives on tech-savvy customers looking for a safe, trackable ride home. But if you prefer highest quality safety features, style, comfortability and premium service, Uber may not be the appropriate choice.
Your Executive Car Ride is Exclusive to You
Unlike Uber, an executive car is exclusive to only you during the time you hire with us. We pride ourselves on delivering outstanding customer service by tailoring your transport experience to meet your needs. Wherever and whenever you need to arrive at your destination, Executive Transfers provides that promise to you with sophistication and style.
Forget 5 Star Ratings
Uber is very much a two-way street, meaning you must be just as well behaved as the driver should be to you in order to uphold your Uber credibility. This is not the case with Executive Transfers. While we expect our drivers to receive respect from our customers, we do not rate you based on how well-mannered you are in your ride. We understand that your ride is your downtime to process information, attend to emails or even just to relax.
Private Driver with Premium Fleet
Uber also provides a lack of prestige as it is the driver's personal vehicle. An executive car hire service will provide a car from their premium fleet, so you can rest assured you will be riding in a pristine clean, German-engineered and world-class vehicle for maximum comfort. Did we mention your private driver wears a suit and tie?
We Don't Cancel at the Last Minute
Uber has a reputation for accepting a booking, making that customer wait for long periods of time, right before cancelling on them—and charging them a fee. An executive car hire service will never cancel on you at the last minute. At Executive Transfers, our top priority is your level of satisfaction while on your journey with us, and we deliver on exceptional customer service every time.
The Benefits of Using an Executive Car
There are ample benefits of using an executive car—safety, style and comfortability are just to name a few.
German Engineered Safety
Executive car drivers are experts at transporting people to their destinations in a safe and timely manner. There are specific protocols in place to ensure safety measures are upheld to the highest standards. All executive car services must be insured and licenced to proceed with their business. As a fully insured and licenced chauffeur service, Executive Transfers use only a premium badge fleet where the safety features in all our vehicles are the best in the world.
Time Efficient
At Executive Transfers, we understand that your time is of the essence. As we frequent our sunshine state driving delightful customers all year round, we know Queensland roads like the back of our hands. With elite class vehicles paired with our trusted drivers, you can expect to arrive to your destination fashionably early every time.
Client Confidentiality is Key
We pride ourselves in the knowledge of keeping client confidentiality and safety in all our transfers and to further this promise, all our fleet is gradually transitioning to privacy glass for added client confidentiality and reduced sun exposure in our warm climate. Plus, our well dressed, well-mannered drivers are trained for prestigious outings and know how to handle any occasion with poise and respect.
Do you need an executive car? Hire Brisbane Executive Services today.