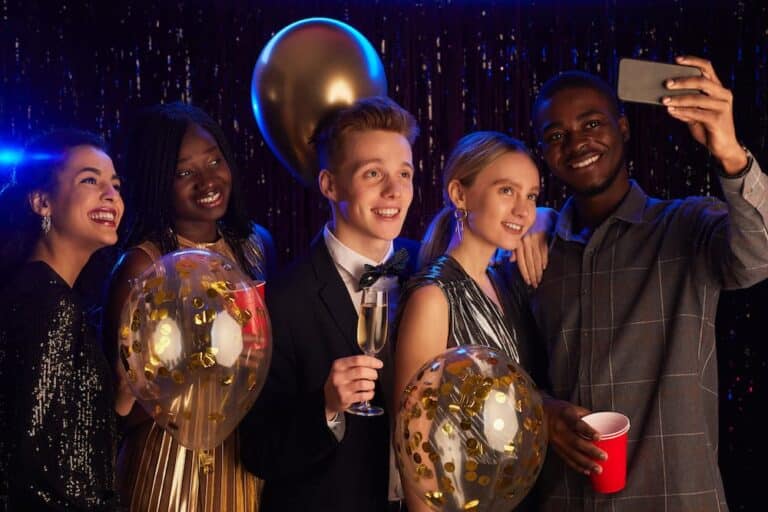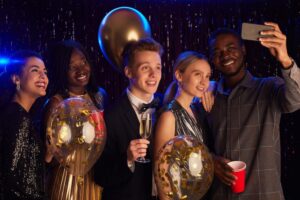 School formals are a special night for any teen. The night can be made even more amazing by hiring a luxury vehicle for the evening. But what should you be looking for when hiring a car for your formal? There are a lot of factors to consider such as party size and budget. You'll also want to make sure you have a trusted and experienced driver who can get you to your formal on time and as safely as possible. Here's our best tips when choosing a formal car hire.
How Many People are in Your Party?
We know that formals are all about making memories that will last a lifetime with the people who are closest to you. Whether this is a small group of your closest mates or a larger party of dozens, you'll want transport that everyone can enjoy before the real celebrations begin.
If you've got a larger group, you might want to go with the always stretch limo. They're usually very spacious, with lots of seating.
If your group is smaller in size you might prefer to go with a luxury vehicle. These cars make for a truly premium experience and look incredible in photos. With leather upholstery, high-end interiors and mood lighting, a luxury car will give you and your friends an experience they will never forget.
Experienced and Responsible Drivers
For a younger crowd, you want to make sure that you're in the hands of a safe and responsible driver. With no parents around, this is an absolute priority. Your group will want to focus on getting excited for the evening ahead and snapping those perfect Instagram pic – you don't want to be worried about getting to the event in one piece.
That's where choosing a car hire company that has a strong reputation and trusted drivers becomes important. In addition to taking care of your safety on the way to your formal, you'll need a driver that knows Brisbane like the back of their hand and is prepared to navigate through unexpected circumstances like road blockages and time delays.
We recommend reading the reviews of the company you're looking to hire. This way you're hearing directly from previous clients about their experiences, and you can assess whether they're suitable for your formal transport. Look for companies that reviewers have said have gone above and beyond during their formal night – it's these little details that will matter the most.
Book Your Formal Car Hire
For a trustworthy formal car service that gets you to your event in style, Executive Transfers offers a range of luxury vehicles with responsible and experienced drivers. If there's any time to splurge on a limousine for you and your friends, it's the night of your formal!
Executive Transfers' cars are fitted out with premium interiors and other stunning details. Be the envy of your class and stand out when you ride with us in a vehicle from our fleet.