Interested in using more green transport options? Green vehicles and more environmentally sustainable methods of car travel are growing in popularity and acceptance in Australian society. As many of the traditional barriers to use begin to break down and more car brands enter the renewable energy market, there is an increasing number of options when it comes to cleaner vehicles.
Executive Transfers is proud to offer renewable energy cars for our clients, allowing you to travel in style and comfort while still doing your bit for the environment. Our eco-friendly cars continue our commitment to quality, premium vehicles that prioritise class, sophistication and a beautiful passenger experience.
What is Green Transport?
What is a green car? Green transport are vehicles that are more environmentally friendly than gasoline or diesel-powered cars. They are powered by either electricity, alternative fuel or a mixture of different methods. This means that they emit less pollution and create less greenhouse gases that are released into the atmosphere.
Why Does This Matter?
Increasingly, people are becoming more aware of the threat of climate change to our planet and way of life. Global temperatures are rising, leading to more unpredictable weather, the loss of natural habitats, rising sea levels and more environmental problems. In the long run, it is predicted that this could be catastrophic for the earth and life on it.
One way that humans are contributing to climate change is through greenhouse gas emissions. Greenhouse gases, such as carbon dioxide, act like a blanket on the earth's atmosphere, trapping additional heat from the sun. This causes what is known as the 'greenhouse effect', or a gradual warming for the entire planet.
Motor vehicles produce greenhouse gases which contribute to this problem. Traditional fuel-burning cars produce carbon dioxide, nitrous oxide and methane, to varying degrees. Vehicles that use more fuel, such as four-wheel drives and large cars, normally have a greater impact on the planet.
How are Green Vehicles Better?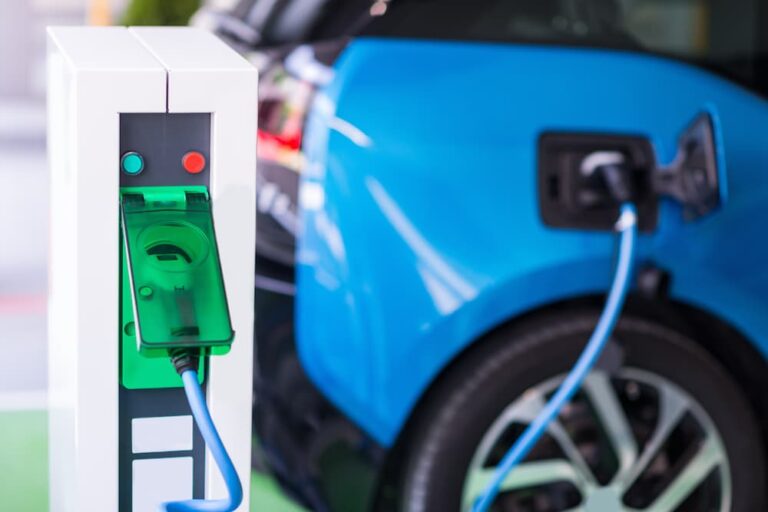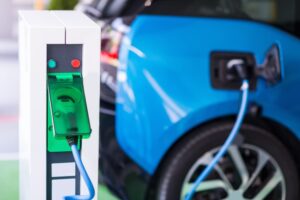 Green transport options, such as hybrid and electric cars, produce less emissions and pollution than traditional fuel-burning models. These cleaner vehicles were first developed in the late 1800s but failed to be as popular as fuel-burning cars during the twentieth century.
Now, however, more people are recognising the benefits of driving a green car. In 2019, 6718 electric vehicles and plug-in hybrid vehicles were sold in Australia. As more car brands enter the electric and hybrid market, the options for green transport will grow exponentially. Eventually, it is expected that the majority of the cars on our roads will be eco-friendly.
What is a Hybrid Vehicle?
Hybrid vehicles are cars that utilise an electric engine and battery technology combined with a petrol engine. The electric engine is particularly good for driving at slow speeds, such as through the city and during peak hour traffic. This makes hybrid vehicles a great choice for people living in high density areas.
Drivers of hybrid cars experience improved fuel economy and reduced fuel consumption, saving money at the pump. Some hybrid cars can create their own electricity during times of coasting and braking, removing the need for frequent recharging. These factors combine to make hybrid cars far less harmful to the environment, with lower greenhouse gas emissions and less pollutants.
What is an Electric Vehicle?
Electric vehicles are cars that run entirely on electricity, using an electric engine and battery. Instead of filling up with fuel, they can be recharged at electric charging stations. Electric cars do not emit any carbon dioxide, making them more environmentally friendly than vehicles that require petrol. Additionally, if users of electric vehicles (EVs) are able to charge their cars using solar power or other renewable energy sources, the impacts on climate change are even less.
Our Green Transport Options
Executive Transfers are excited to be able to offer two options for renewable energy cars. Our green transport vehicles include both the beautiful Lexus Hybrid vehicle and the ground-breaking Tesla electric car.
Lexus has been at the forefront of luxury vehicles for many years. With a Japanese design aesthetic, quality interiors and a sleek body, the Lexus is a sophisticated car that has always turned heads on the road. The Lexus Hybrid is the perfect option for people wanting to indulge in a beautiful car while still doing their bit for the environment. The combination of a self-charging battery and electric motor creates a powerful car that gets you wherever you want to go, without the cost to the planet.
Tesla has become synonymous with quality electric vehicles and continues to be at the forefront of sustainable car manufacturing. Utilising the best in modern technology, the Tesla offers a luxury experience with plenty of advanced technology, all within a cleaner and greener car. Tesla cars use lithium batteries and can be recharged as needed, creating a premium option in green transport.