Are you considering special event transport for the silly season?
After a chaotic year, it seems the festive season has crept up on us out of nowhere. Fortunately, Brisbane is bursting with events and pop-ups galore to soak up all the magic this time of year has to offer.
Allow the team at Executive Transfers to take care of getting you from event-to-event with our special event transport services. This way, you can focus on immersing yourself in the joy of each occasion. Your personal chauffeur will pick you up in a premium, air-conditioned luxury vehicle. Relax in the vehicle's lavish interiors while we get you where you need to be in ultimate comfort and style.
December is jam-packed with a calendar of exciting events taking place across the city. Check out our list of the must-see attractions below. When you're ready to book your luxury event chauffeur, get in touch with us.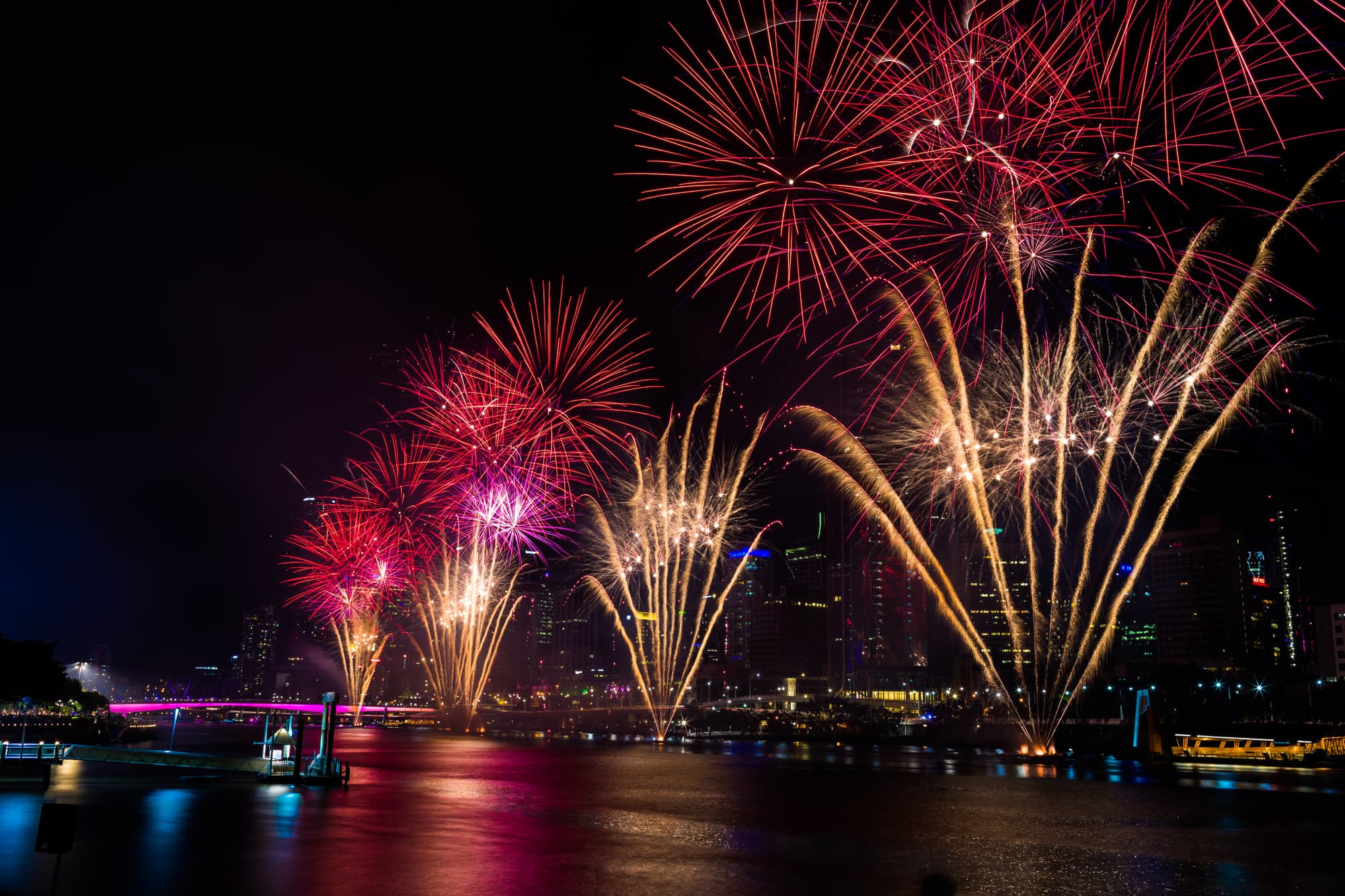 Green Jam Unlocked
6 November 2020 to 11 December 2020
Live music returns to QPAC every Friday with Green Jam Unlocked. A blissful blend of jazz tunes, balmy summer nights and delicious street food make this the ultimate night out. Sprawl on a picnic rug or perch on a deck chair and let the sounds of summer wash over you beneath the twilight sky and twinkling fairy lights. There's even a pop-up pavilion bar serving up spritzes and craft beer.
QAGOMA Store Christmas Design Market 2020
5 December 2020
If you're searching for a Christmas gift with an eclectic touch, you'll be spoilt for choice at the Christmas Design Market. Meander through stalls showcasing jewellery, textiles, and pre-loved garments from well-known names in the creative gifts department. You'll be sure to find the perfect present that is just as unique as it's lucky recipient.
Christmas Twilight Raceday
11 December 2020
The Christmas Twilight Raceday is the perfect opportunity to mingle trackside with colleagues, friends and family on a blissful summer evening. There will be equine racing thrills followed by live entertainment as the track clears. It's set to be an evening of celebration and joy alongside Queensland's racing carnival elite.
The Enchanted Garden
4 December 2020 to 17 January 2021
As the sun sets over Roma Street Parkland's, 40,000 fairy lights blink to life overhead. Weave your way through hanging crystal curtains to neon butterflies and laser gardens. This family-friendly event is an enchanting night out for the whole clan. There are even food trucks on-site from 5 pm to sort you out for dinner.
Moonlight Cinema
27 November 2020 to 21 February 2021
Sprawl under the stars at Roma Street Parkland's Amphitheatre while catching some of your favourite old school films. The Moonlight Cinema is returning for a summer season full of entertainment from the comfort of your own picnic rug or beanbag. A perfect night out for date night, a family trip or a catch up with friends.
Carnival of the Animals Circus
16 December 2020 to 20 December 2020
The Circa Carnival is back in town and they've brought with them an incredible tale of mystical creatures. Watch in awe as creatures of all kinds whirl, leap and fly before your eyes. This one-of-a-kind circus performance is as thrilling as it is mesmerizing. A visual masterpiece that will keep audiences of all ages enthralled.
A Christmas Carol Theatre
16 December 2020 to 24 December 2020
Epitomising the Christmas spirit, Charles Dickens' A Christmas Carol returns to the Queensland Performing Arts Centre. This uplifting theatre experience is a spectacle the whole family will enjoy. The Christmas classic is brought to life with live music, brilliant performances and even snow!
Woodford Folk Festival
27 December 2020 to 1 January 2021
Say goodbye to a turbulent year and hello to a fresh 2021 with Woodford Folk Festival's New Year line up. With Australia's largest gathering of performers, you'll be surrounded by culture and entertainment at every turn. Think music, dance, cabaret, circus, comedy, workshops, debate, street theatre, films, thought-provoking forums, visual arts, and an entire Children's Festival. An unforgettable way to ring in the new year with friends and family.
2020 NYE Gala
31 December 2020
Head along to a night of grandiosity at QPAC for the 2020 New Years Eve concert. The Masquerade Gala will showcase a 'Carnival of Venice' atmosphere packed with virtuosity, colour, and movement. Celebrate the close of turbulent year with a night of joy and visual art. Just remember: New Year's Event special event transport is always tough to find. So book early to avoid disappointment.
Further Information on Brisbane Events
Don't miss out on a single upcoming event in Brisbane. Check out the links below to plan your next night out:
Once you're all booked, leave the transport arrangements in the capable hands of Brisbane's most luxurious chauffeurs. Book our special event transport now.