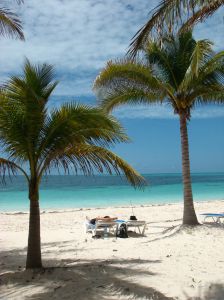 Whether you're looking for the ultimate getaway or just want to dream about living the lifestyle of the rich and famous, there are plenty of luxurious hotels in Australia to choose from. Pack your (Louis Vuitton) bags, it's time to sit back and relax.
InterContinental, Sydney
There are few places in Australia more iconic than Sydney Harbour, and the InterContinental's location on the harbour's edge is one of its top selling points. The hotel's suites, which cost as much as $6500 a night and have accommodated world leaders and A-List celebrities, can't help but wow you with stunning views of the Opera House and Harbour Bridge.
Shangri-La Hotel, Sydney
Stylish and colourful, the Shangri-La Hotel excels at providing a luxurious retreat away from the bustle of the world's most stunning harbour city. The Altitude Restaurant, which sits high at Level 36, has floor to wall windows that makes dining here a feast for the eyes as well as the taste buds. Meanwhile the Royal Suite, at $5000 a night features a grand piano, living room and executive study.
Four Seasons Hotel, Sydney
A limousine service direct from the airport to the Four Seasons is the only way to arrive if you've booked yourself in to the Presidential Suite. This $6000 a night room has a dining room for 10, two bedrooms, an extensive lounge and of course, fantastic views of the surrounding Sydney Harbour.
Park Hyatt, The Rocks
A sofa and TV in the bathroom, an outdoor terrace with dining room, and a 60" LED television are just a few highlights of the Park Hyatt's premier suite. Believed to cost as much as $12000 a night, it's the city's most expensive and exclusive suite – and just as lavish as you'd expect.
VOYAGES LONGITUDE 131, Near Uluru NT
'Luxurious' and 'tent' aren't two words that usually go together, but Longitude 131 has managed to tame this contradiction. Offering all the perks and amenities of regular city hotels with the incomparable beauty of natural surroundings, a stay at Longitude 131 is yours for just $1800 a night.
Lizard Island Resort, Lizard Island QLD
A regular feature in Top 10 Hotels of the World lists, the wonder of the Lizard Island Resort is rivalled only by its location amongst the Great Barrier Reef. The price of private paradise begins at $1444 for a twin share although Villas and Suites are also available.
Palazzo Versace, Gold Coast, QLD
With a guest list that includes the likes of Rod Stewart, U2 and Hugh Jackman, the Palazzo Versace has made quite the impression in just over a decade of being open. The hotel is perfect for guests that aren't intimidated by opulence and extravagance and a chauffeur car from Brisbane is the ideal way to arrive in style. The two and three bedroom condominiums have their own private plunge pools, although those staying in the more modest $410 per night rooms will be forced to share the splendid 'Water Salon'.
Orpheus Island, Great Barrier Reef, QLD
A simple Brisbane airport transfer to Townsville allows you to begin your Orpheus Island experience with a scenic flight transfer over stunning turquoise waters. Beachfront Villas start at $2800 per night for four guests and include daily experiences (sunset cruise, island tour or snorkeling for example) as well as gourmet food and use of motorised dinghies, kayaks and catamarans making this the perfect experience for those looking for adventure or relaxation.
Jonah's, Whale Beach, NSW
Jonah's specialises in indulgence, whether in your Ocean Retreat Room, which include a spa bath and private balcony, or at Purity Pacific, a beauty and spa service with a difference. Couples can stay with breakfast and a three-course dinner from $700 a night.