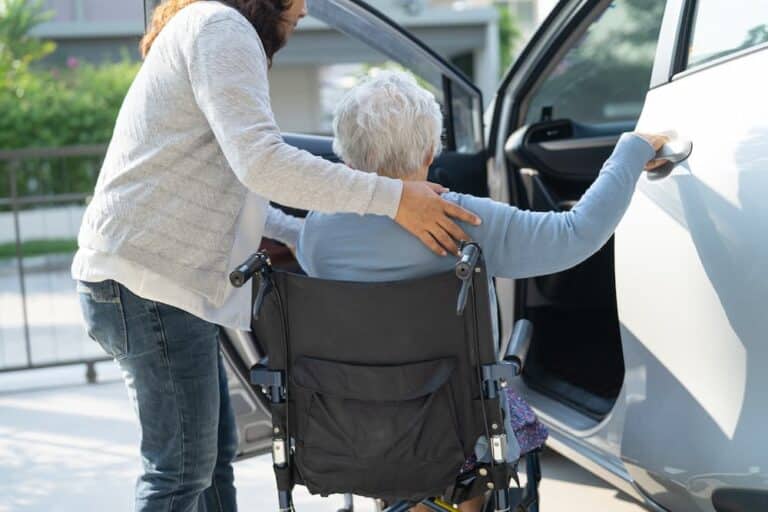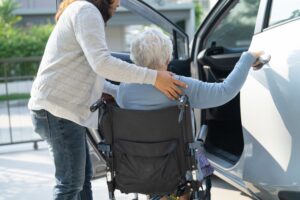 Need elderly transfers in Brisbane and the Cold Coast? We provide both one-off and regularly scheduled transfer services for elderly clients for appointments.
With older age it can become challenging to complete tasks such as driving to get your groceries and attending appointments. That's why Executive Transfers offers a premium elderly transport service to assist with a variety of needs. Our service includes an experienced and friendly driver with in-depth knowledge of the wider Brisbane region, including the Gold Coast, and vehicles with space to accommodate a wheelchair or other mobility aids.
Appointments and Accommodation Transfers
Alleviate the stress of having to attend appointments on time and finding suitable transport by booking a ride with Executive Transfers. With prompt and punctual service our drivers will arrive to your home at your requested time and ensure that you make it to your appointment. After your appointment is finished we will get you home safely and comfortably.
If you require transfers from one accommodation to another, booking a trip with us will provide you with a comfortable and premium experience in one of our luxury vehicles. With plenty of space, top of the line details and caring drivers we are happy to help no matter how short or long your journey is.
Weekly Scheduled Trips
If you require a regular service in order to complete a task such as grocery shopping we can provide you with a custom quote that covers a ride on the same day and time each week. Our drivers will arrive on your specified day to help you with your errands. We promise consistent and punctual service no matter the day so that you can carry out your regular essential tasks with ease.
We endeavour to always provide a stress-free environment. Our wide range of vehicles have many different amenities so there will be a car that is perfect for you. Ample storage space is provided with room for a full week's worth of storage and anything else you may need to transport.
Accessibility
While we can accommodate wheelchair users with our larger vehicles, unfortunately we cannot provide assistance with entering or leaving the vehicle. Therefore we ask that our clients be able to lift themselves in and out of the car without needing help. We do not have access to vans with the ability to load wheelchair users into the vehicle along with the wheelchair and therefore clients must be relatively able-bodied with limited assistance from our drivers.
There will be plenty of storage space in your vehicle if you require the use of wheelchairs or other mobility aids.
Book Today
We provide a 24 hour booking service for your convenience. For all enquiries, please call 1300 532 909. You can also contact us via our enquiry form for a custom quote.