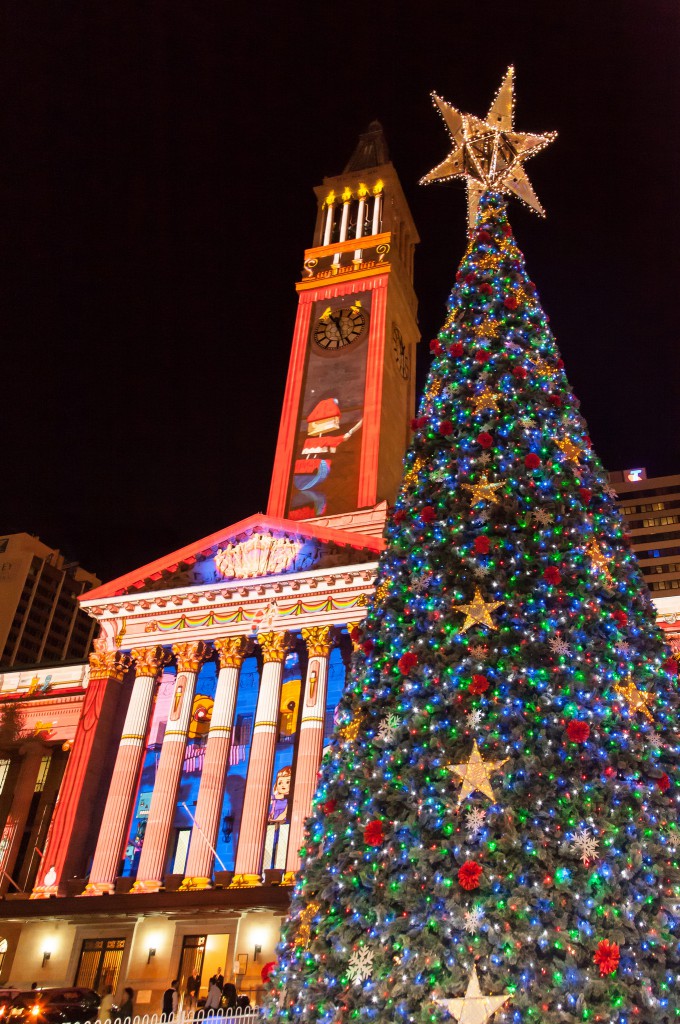 City Hall in Brisbane is an iconic backdrop to the city's many cultural and civic occasions. This iconic symbol of administration is the heart of the city.
Brisbane City Hall was constructed in the period between 1920 and 1930. By virtue of this, the venue is a place of rich heritage that attracts both locals and foreigners. It is the ideal place to travel back in time to Brisbane's rich history, complete with guided tours.
Should you opt for the latter, you should be able to visit the Auditorium as well as look out for the famous Father Henry Willis Organ. It is impossible to visit Brisbane's City Hall without taking time to enjoy the views of the iconic clock tower. The tower is open between 1000 hours and 1700 hours, and entry is free for visitors who would like to take a ride through the tower.
Visit early if you can, as peak tourism season experiences a surge in the numbers and prolonged wait periods. Do not forget to take photos by the clock tower for memory's sake; you will be glad to have enjoyed your stay in Brisbane.
Another important feature at this location is the Museum of Brisbane. The museum, just as you may have guessed, houses works of art from different parts of the city. Most of these art pieces are part of the City's extensive collection. For art lovers, there is also the option of touring the modern exhibitions where creative works of art by some of the city's finest artists are available. From the museum, you can catch panoramic views of the clock tower.
In addition to the aforementioned activities, you can also visit the cafes on location. The Shingle Inn and the Red Cross Café offer you the opportunity to grab quick bites while mingling with other visitors for an exciting experience in Brisbane.
Other facilities at Brisbane City Hall include accessible venues and free public parking. There is also a Mobility Centre on location where the disabled can get help and resources to get around the city. In recent times, the administrative unit has renovated and refurbished the location. Presently, there are 14renovated rooms, all equipped with modern technology for corporate travelers looking for venues.
Lofty ceilings, opulent lobby areas and state-of-the-art light fixtures are all fabulous aspects of the newly-renovated Brisbane City Hall. The auditorium is a spectacular space of awesomeness that awaits your visit. Do not pass the opportunity to check out the 4300-pipe organ, and remember to take pride in the fact that you have visited the very location where the famous musical band, Rolling Stones, first had an event on Australian soil.
Sounds like a great deal? Listed below are details that you will need prior to your visit to City Hall.
Address: 64 Adelaide Street, Brisbane, Queensland 4000, Australia
Opening hours: 0900 hours to 1700 hours
Ticket Prices: free entry
Phone: (+61) 7 3403 8463
Distance from Brisbane CBD: located in the heart of Brisbane