Fleet
CHRYSLER 300C LIMOUSINE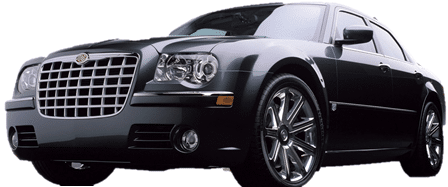 A full size 4 door 4 seat sedan. A Chrysler 300C is a comfortable, spacious vehicle capable of accommodation up to 4 people and their luggage. This vehicle is black in colour with black leather interior and stylish chrome and wood grain accents. This vehicle has been tinted for your privacy and security. Chrysler 300C sedans benefit from many years of Daimler/Chrysler alliance. As such the interior is spacious with the seats covered in soft, supple leather. The vehicles ride is nothing less than comfortable and the exterior appearance is distinctive and confirms your VIP status no matter where you are arriving.
This vehicle is normally the choice of many bridal cars for wedding receptions.
Audi Q7 (Coming Soon)
Soon we are adding to our fleet a luxury SUV that offers seating for our driver and up to 6 guests, which will ensure you part travels in safety and style to your next event. We will update the details on the model and colours when it can be confirmed.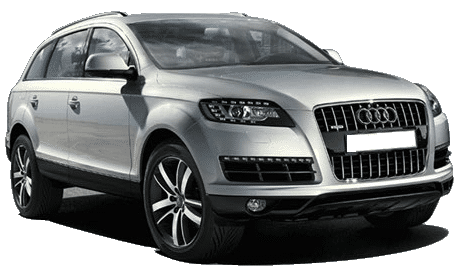 HOLDEN CAPRICE LIMOUSINE
Full Size 4 door 4 seat sedan. Leather interior and capable of transporting 4 people and their luggage in comfort.
MITSUBISHI PAJERO
Capable of seating up to 6 passengers, but our vehicle of preference if your party of 4 travelling to the airport has a large amount of luggage. This vehicle is Pearl White in colour, and is tastefully appointed with leather interior. This vehicle is able to carry approximately double the luggage of either our Chrysler 300C sedan or Holden Caprice vehicles.