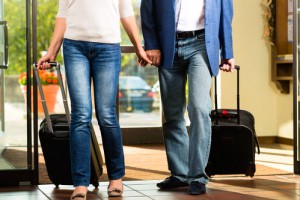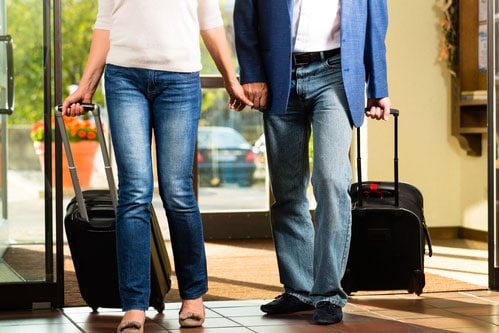 There is any number of ways to travel to and from your accommodation in Brisbane. But, at the end of the day, a private transfer is always the most comfortable, stress-free solution for individuals, families and corporate travelers alike.
Regardless of how you arrive in Brisbane, whether it's via the award-winning Brisbane Airport (the third busiest in Australia), the Cruise Terminal at Portside Wharf, or even via bus or train, Executive Transfers provides reliable accommodation transfers to anywhere in the city. We really are your local experts for Brisbane accommodation transfers.
Door-to-Door Brisbane Accommodation Transfers
Whether you need a private taxi, a minivan or a minibus for your Brisbane accommodation transfer, Executive Transfers offers a fast, easy, reliable service at an affordable price.
Regardless of your pick-up point, our driver will be waiting for your arrival. Our experienced, professional drivers check details like your flight arrival time, and automatically update the pickup time in case of a flight delay. Plus, all of our drivers are licensed, insured and regulated. We hand-pick all our drivers, ensuring that they have plenty of local knowledge. So you can always feel free to ask them for any tips or advice on what to do during your stay. We really do pride ourselves on delivering the best possible customer service available.
Executive Transfers uses a fleet of limousines sedans that offer the ultimate in safety and comfort. You'll have plenty of room to spread out in the car, and you'll be treated to some of the most beautiful classic cars in our fleet, like the Mercedes E Class, with its leather interior and high-end options. We even offer free Wi-Fi access and complimentary water.
Limousine rides are so much more comfortable than taxis, and they can be ordered ahead of time to accommodate your schedule best. Taxis and shuttle buses often make you wait in long lines when you're leaving the airport or traveling from your accommodation to catch a flight. We understand that during tight travel schedules, you just might not have the time to wait in queues.
Best of all, our accommodation transfers come with all-inclusive rates. There are no hidden surprises. In fact, your affordable, all-inclusive rate is confirmed upon booking, and will include all tolls, taxes and fees.
You can rest assured that your comfort and safety will never be compromised when you hire Executive Transfers for all your accommodation transfer needs.
For all enquiries, 24 hours a day, please call
07 3171 3561
or
0422 024 402
. You can also contact us via our
enquiry form
.